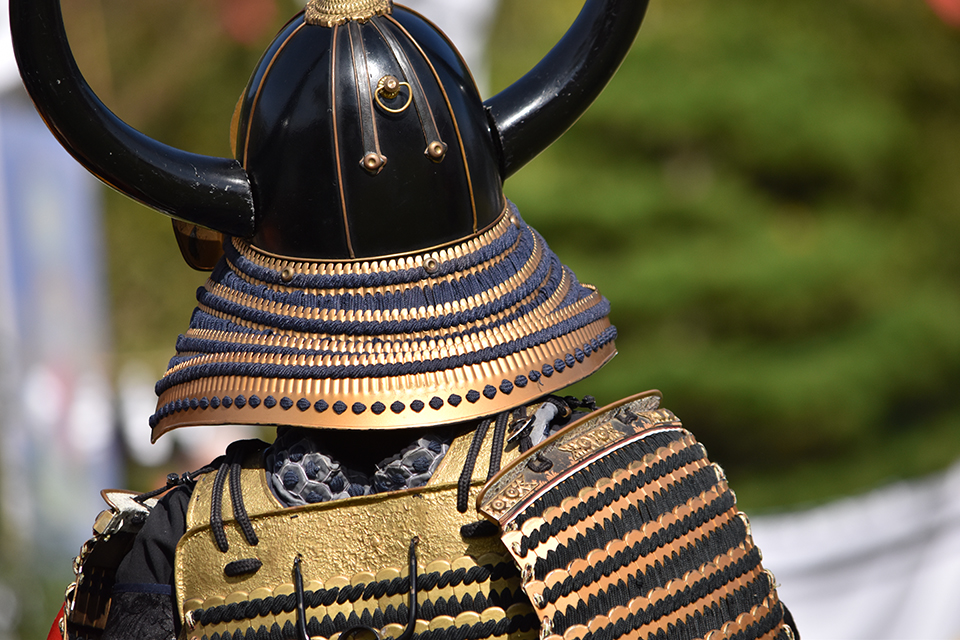 ---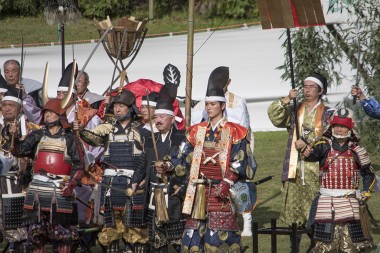 ※ 新型コロナウイルス感染症の感染拡大防止のため、令和3年度の開催は中止となりました。
唐梅館(長坂城)は、平泉を奥州藤原氏以降400年近く統治した葛西氏の重臣である千葉氏一族の本拠地として知られています。
1590年、葛西氏17代目当主晴信は、この地において秀吉から通達された小田原侵攻への豊臣軍としての参陣要請に従うか否かを決する軍議を開きました。
このイベントでは、その軍議の様子を再現し、当時の雰囲気に思いを馳せます。
【開催時期】9月下旬
【開催場所】長坂商店街~唐梅館総合公園
詳しくは、<いちのせき観光NAVI>を御覧ください。
---
– September- 【Karaumedate Emaki】Ichinoseki City
*The 2021 event has been canceled to prevent further spread of the novel coronavirus (COVID-19).
Karaumedate (Nagasaka Castle) is known as the stronghold of the Chiba clan, the senior vassals of the Kasai clan who ruled Hiraizumi for nearly 400 years after the Oshu Fujiwara clan.
In 1590, the 17th head of the Kasai clan, Harunobu, held a war council here to decide whether or not to obey Hideyoshi's summons to join with the Toyotomi army for the invasion of Odawara.
At this event, we will recreate this war council, and you will be able to experience the atmosphere of the time.
[Event date] Takes place end of September
[Event Location] Nagasaka Shopping district – Karaumedate Multipurpose Park
Please check <the "Ichinoseki Tourism Navi" >for more details.