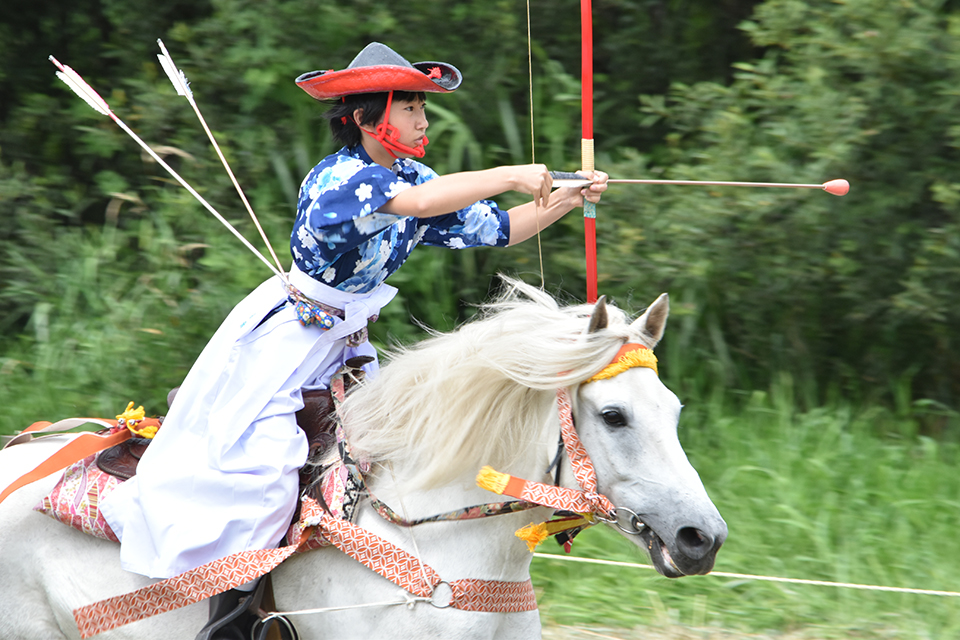 ---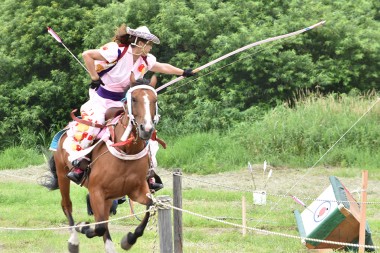 流鏑馬は、疾走する馬上から的に向けて矢を射る、日本の伝統的な騎射の技術・儀式です。
設置された3つの的を矢で射抜きながら制限時間内に直線のコースを駆け抜ける「スポーツやぶさめ」は、遠野市の夏の風物詩として有名です。
隣接した特設会場では、毎年地域のお祭りも同時に開催され、多くの家族連れで賑わいます。
【開催時期】7月下旬
【開催場所】遠野市宮守町柏木平優遊広場
【最寄駅】JR釜石線 柏木平駅
詳しくは、<遠野市観光協会公式サイト>を御覧ください。
---
-July- 【National Yabusame Tono Tournament】Tono City
Yabusame is a traditional Japanese art and ceremony of piercing targets with arrows from atop a galloping horse.
Tono is well known for its summer tradition of "Yabusame Sports" in which competitors must strike 3 targets with an arrow while completing a straight course on horseback within a certain time limit.
Local festivals are held every year in the connected event area, drawing in crowds of families.
[Event date] Takes place end of July
[Event Location] Tono City, Miyamori-cho, Kashiwagidaira Yuyu Field
[Nearest station] JR Kamaishi Line, Kashiwagidaira Station
For more details, please visit<the Tono City Tourism Association's official website>.